Get a better overview:

​

Model Gallery
By Martin Tølle, Business Architect, QualiWare
The new Model Gallery in QualiWare X makes it possible to visualize multiple diagrams in one picture. It will give you a better overview of your organization's data than ever.
When working with large amounts of information, it's easy to lose the overview.
Many QualiWare users might know this feeling. Regardless of whether you do, you can benefit from a new feature in QualiWare X 10.8: Model Gallery.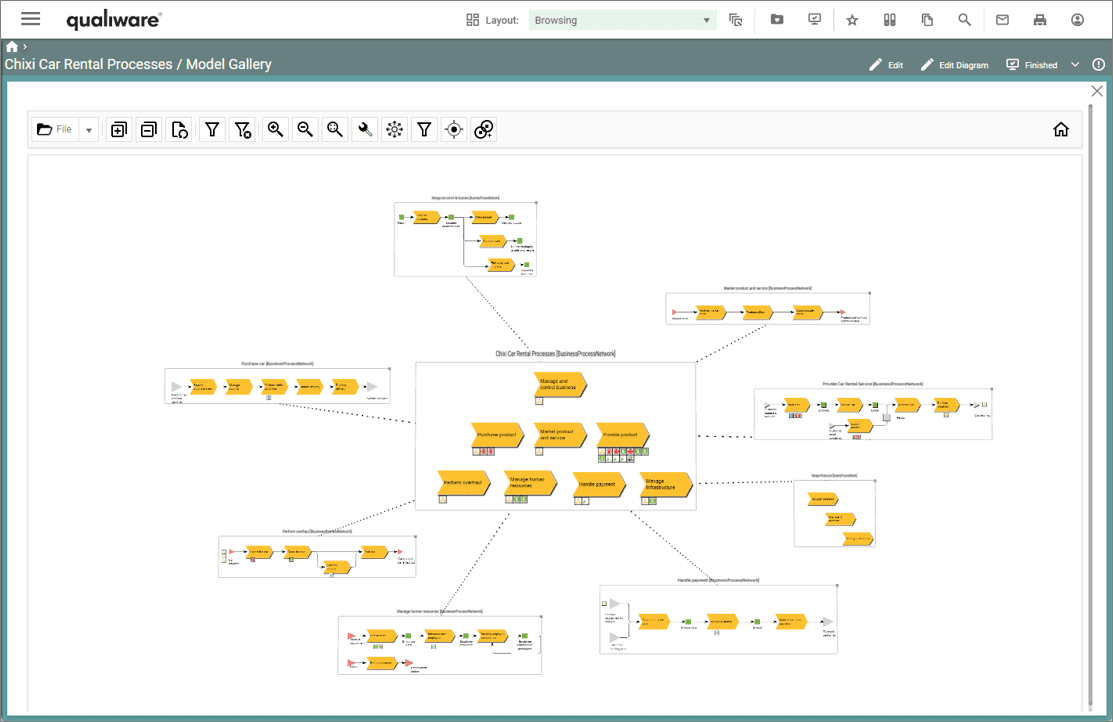 Several diagrams in one picture


Model gallery lets you see several diagrams in one picture, and you can choose which layers and branches you want included the picture.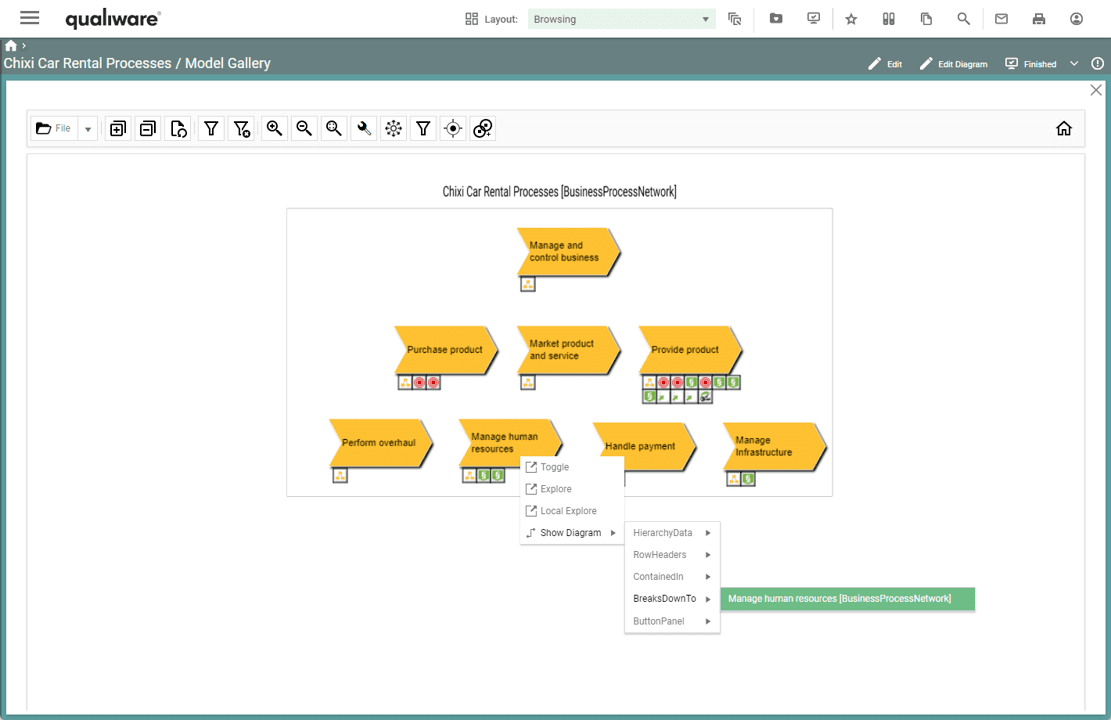 This way, you get a quick overview of a process and selected subprocesses and can easily explore end-to-end flows, showing how the output from one diagram continues as an input in another diagram.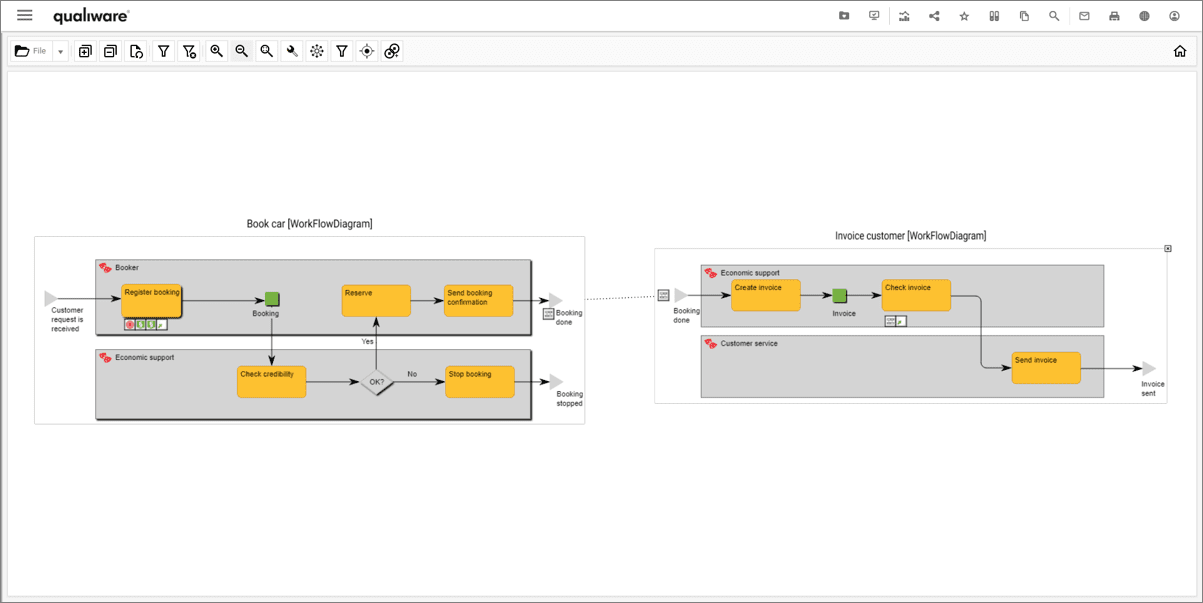 Combine different diagram types


The model gallery can be used with any type of diagram, and you can combine different types of diagrams in the same gallery. Hence, the model gallery is a great help to visualize how different diagrams are connected and visualize inter-relationships between the diagrams.
New Dashboard in QualiWare X 10.8.


Model Gallery is accessible through the new Dashboard layout introduced in QualiWare X 10.8.