QualiWare Digital Twin –Manufacturing Use Case
Guest post by: Mike Haley, Performance Architect, Landmark Decisions Inc. (Canada)
Guest blogger Mike Haley shows how the Canadian company Crosby's Molasses has created a Digital Twin of an Organization (DTO) using QualiWare and
Collaborative Business Planning (CBP).
CBP leverages core QualiWare's functionality to create business operating models that integrate performance, operational, and financial data to improve business and strategic decision-making.
This post presents the approach and benefits derived from a recent manufacturing DTO implementation using QualiWare and CBP.
Crosby's Molasses is a Canadian Consumer-Packaged Goods (CPG) company that supplies both wet (molasses, inverted sugar) and dry (drink crystals, gelatins, hot chocolate) products to the consumer, the co-manufacturing retail industry and other food manufacturers. Crosby's Molasses employs over 120 staff across ten discrete production lines making over 160 SKU products.
Crosby's Molasses anticipated that developing a Digital Twin of an Organization (DTO) for their complete business would:
Support production planning in terms of modeling resource capacity and utilization (e.g., labour, production lines, warehouse space)

Create a sustainable mechanism for their Continuous Improvement (CI) teams to test future process improvement opportunities

Provide a methodology for a better understanding and improved accuracy of their product costing and customer profitability analysis

Create an improved platform for budgetary planning and capital investment justifications
This core DTO capability became critical in helping Crosby's Molasses manage change with current and prospective customer demands, in terms of volumes and new products.
Crosby's Molasses employed Landmark Decisions' "Business Process Analysis & Costing (BPAC)" methodology using CBP to develop a functional DTO of their business.
To implement this project, Crosby's Molasses assembled an internal cross-functional modeling team comprising CI, Production and Finance staff. The project was sponsored by the VP of Operations and the Director of Finance in their roles on the Senior Leadership Team (SLT).
To reduce the complexity of the initial DTO, products were grouped into similar production line characteristics (e.g., production rates, labour requirements, setup/changeover times, and packaging configurations).
Crosby's Molasses defined 45 unique product groupings for all SKUs in this manner. Key process activities and the resource requirements for each activity supporting the product groups were then identified.
In addition to production line requirements, data was gathered on supporting activities such as production management, warehousing/supply chain, and maintenance. Crosby's Continuous Improvement (CI) group was also able to leverage Lean concepts and data in the DTO modeling project.
Corresponding data was collected from various sources including Crosby's Mollasses' ERP (Syspro), electronic production tracking statistics, and production managers.
This data was used to populate the product and process volumetrics, consumption rates, and the model's fixed and variable resource costs.
In addition, the capacity levels of each labour group (by shift and the production line) and key production equipment (blenders and packaging lines) were determined and associated with the appropriate fixed resources in the model.
In addition to the process visualizations provided by the DTO modeling solution (see illustrative screenshot in Figure 1), operational and financial results from the DTO were analyzed using Microsoft Power BI for broader management consumption including the SLT (see illustrative screenshot in Figure 2).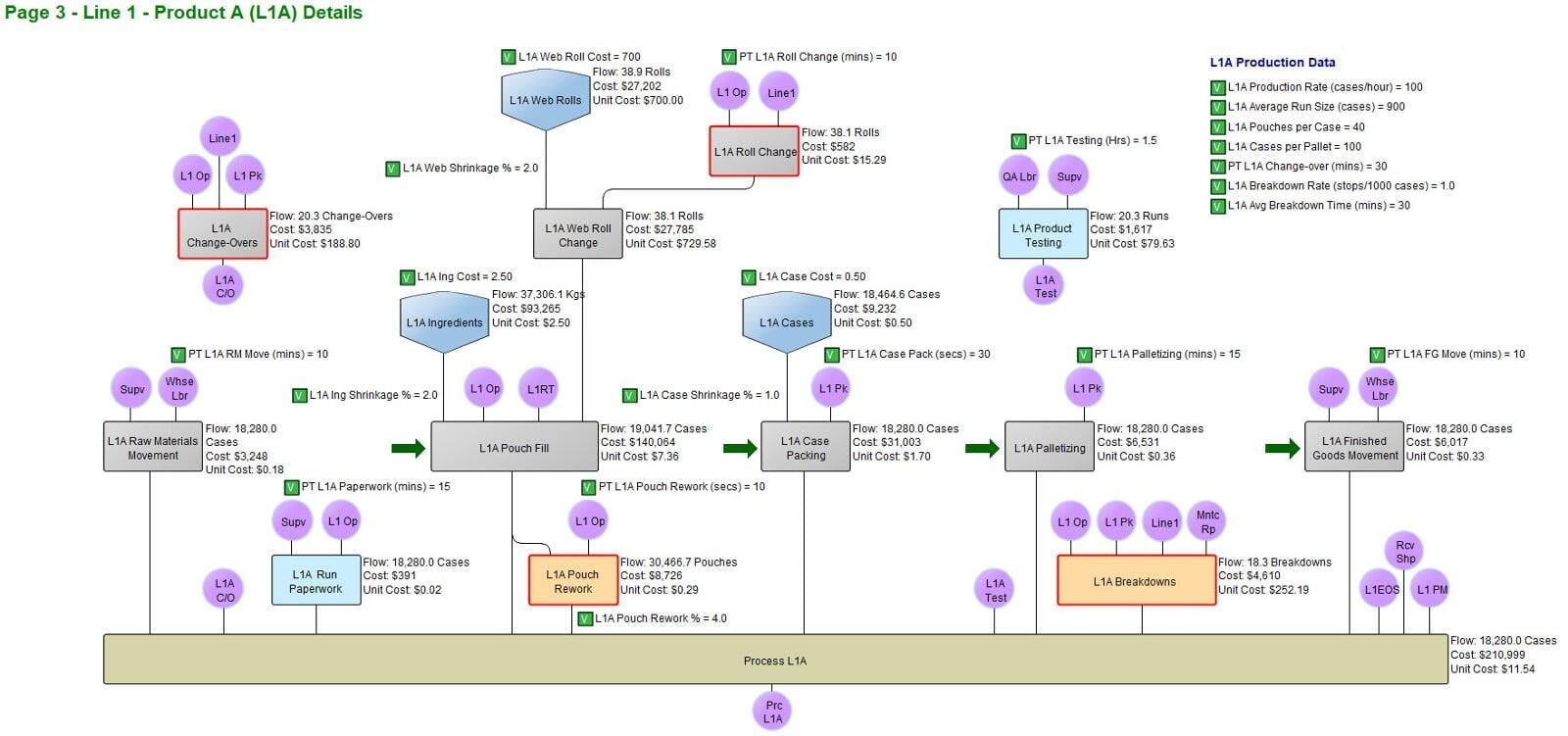 Figure 1. Illustrative Production Line DTO Model (via CBP)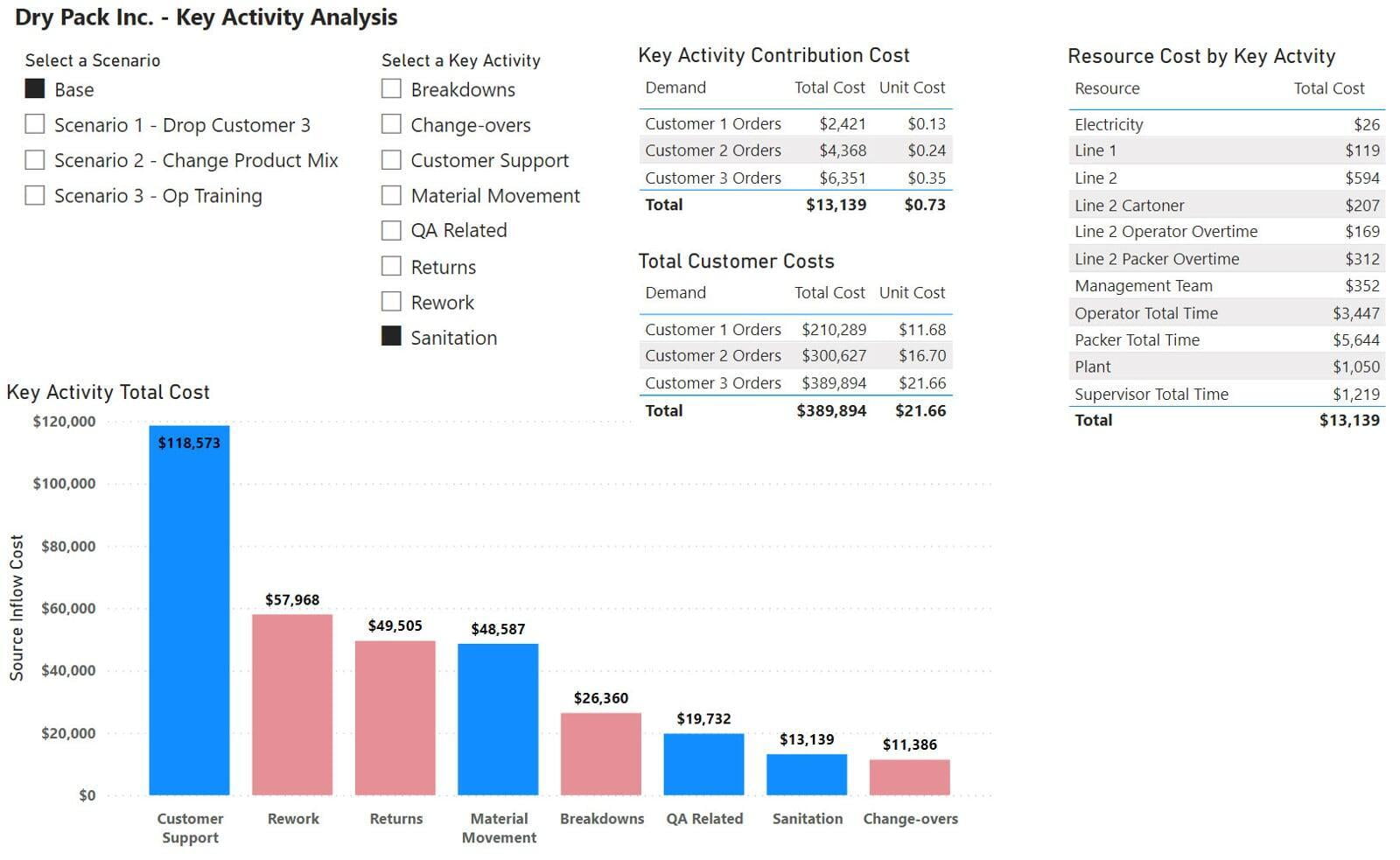 Figure 2. Illustrative Key Activity Cost Analysis Dashboard (via Power BI)
The initial DTO provided a series of new insights for Crosby's Molasses including:
New data on production line utilizations and downtime improvement opportunities for one major product line resulting in an additional 192 hours of annual production capacity

Identification of the labour time and cost of sanitation resulting in changes to staffing and procedures which reduced downtime and increased production capacity by over 200 hours annually

Recognition of which products were being over and under costed using traditional costing techniques. This provided valuable information for product pricing, profitability analysis, and prioritization of future optimization efforts

Development of a business case for justification of capital investment in a new plant management platform (SafetyChain) to reduce manual data collection times and errors/redundancies for improved production, QA, and compliance management.
The DTO was used to help calculate the expected 50% ROI on this investment.

Appreciation for the operational and financial impacts of non-value-added process activities
The initial DTO was subsequently expanded and used for the annual operational and financial budgeting process including the costing of new products based on projected existing and new customer requirements.

This forecasting capability enabled Crosby's Molasses to more accurately predict total production line shift requirements as well as exact labour and raw material costs.
Implementation of the BPAC methodology and QualiWare CBP cloud solution have allowed Crosby's Molasses to deliver on many of Gartner's stated benefits of a DTO by creating a digital twin of their diverse manufacturing processes.
This enabled them to better understand resource deployment (and associated costs) and, more importantly, provide a capability for "what-if" simulations to increase business operations resiliency.
Coming soon: DTO use case for public sector
About Landmark Decisions Inc:
Landmark Decisions Inc., is a Canadian niche consulting firm providing worldwide Business Process Analysis & Costing (BPAC) consulting & facilitation, training, and implementation services to both private and public-sector clients.

Disclaimer:
The views and opinions expressed in the above article are those of the author. They do not necessarily represent the views of QualiWare.