Guest post: Cyber security and the boiling frog syndrome
Guest post by: Mohamed Abdul Rahim, CEO, Octopian Security (QualiWare Partner)
Internationally, the expeditious adoption of
digital technologies is facilitating advanced
and disruptive business models and
processes across organizations of all
sizes and industries.
This; however, makes
products and processes vulnerable to cyberattacks,
with the risk expanding with each
connected application.
Many organizations
have recognized cybersecurity as a major
organizational risk to their strategic goals
and initiated different programs to analyze
and manage those risks. Despite these
increasing expenditures in cybersecurity,
organizations are still subject to security
and data breaches.
According to the Global Cybersecurity
Outlook INSIGHT REPORT released by the
World Economic Forum in January 2022,
the cost of breaches to an organization is
high, amounting to an average of US$ 3.6
million per incident.
Perhaps even more
troubling is the growing trend where companies
need 280 days on average to identify
and respond to a cyberattack. To put this
in perspective, an incident that occurs on
January 1 may not be fully contained until
October 8.
Security breaches observed
in the past suggest that decision-makers
were, in many cases, either unaware of
security threats or ignored advanced warnings
from their security specialists.
Given
their lack of strategic view on cybersecurity
risks, or simply their lack of proactive
preparation, these organizations have to
resolve the problems that have arisen after
a successful cyber-attack.
Cybersecurity and risk management leaders
are faced with an array of information
security frameworks, control catalogues,
and processes, all intended to inform the
design of their security programs.
While
Gartner assumes that through 2024, ISO
27001, the National Institute of Standards
and Technology (NIST), and Cybersecurity
Framework (CSF) will remain the predominant
enterprise security frameworks
complemented by localized and industry-
specific standards and regulations.
There is always a need for each organization
to develop a strategy to critically
understand its DNA to be able to effectively
and efficiently adopt the ISO 27001 and
NIST concepts, best practices, controls, or
even recommendations.
Most organizations,
especially large ones, tend to develop
their mechanisms or systems to analyze
the interrelated organizational components
such as objectives, processes, roles, responsibilities
and even their events and
triggers.
But most of the time, those types
of analysis are oriented towards its digital
transformation activities and to achieve
new or enhanced business capabilities.
The more those organizations capitalize
on the enterprise architecture concepts,
and institutionalize them in their daily operations,
the more they achieve business
capabilities, new businesses, more profitable
models, and new revenue streams.
While analyzing the success stories of the
organizations that managed to capitalize
on enterprise architecture practices to
successfully transform their business, it is
obvious that the most successful organizations
are those who managed to adopt
a multipronged approach.
First,

link the
Enterprise architecture activities to the
business strategy, adopt a business-outcome-
driven enterprise architecture
approach, prioritize business architecture,
and then link IT efforts to business
direction and strategy.
Second,

avoid restricting
the EA team to the IT organization
and manage to build a robust enterprise
architecture team that consists of a core,
virtual, and fusion team resources from
across the organization.
Third,

avoid pursuing
the enterprise architecture program
with the lack of pre-developed key performance
metrics, construct an initial set of
enterprise architecture practice efficiency
metrics, and soon after, construct a set
of enterprise architecture practice effectiveness
metrics.
Fourth,

demonstrate the
business value of enterprise architecture
to business leaders by targeting EA efforts
to deliver "just enough" and "just in time."
Fifth,

avoid viewing EA as a finite process
and manage to treat EA as a continuous
and iterative effort offered as an evolving
portfolio of services designed to meet stakeholder
needs.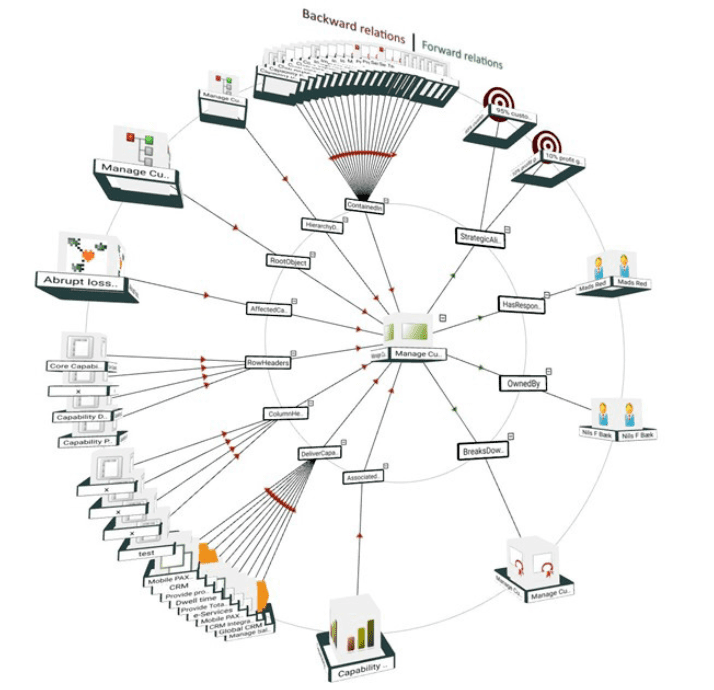 3D visualization of an object in QualiWare X
Government organizations are under huge
pressure to transform their services to
sustain and grow the citizen services and
to elevate their digital business and citizen
index.
Private organizations need to
transform to build and grow their business
capabilities.
The enterprise architecture
was and still is the right tool to boost these
efforts that protect organizations from
digital transformation activities (which are
innovation activities focused on disruption
initiated by their competitors).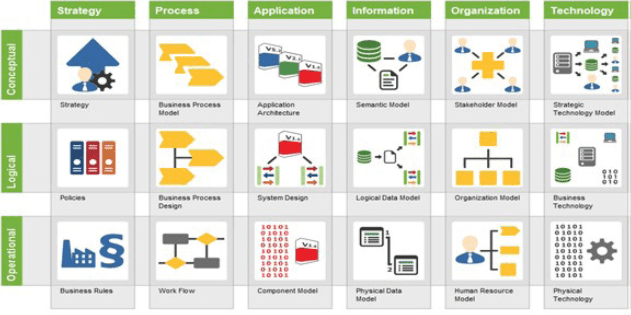 QualiWare Enterprise Architecture Framework
Cybersecurity and risk management leaders
also need the right tool to understand
the organizational DNA in a way that is integrated
and connected, but at the same time,
loosely coupled enough to allow them to
identify hundreds or thousands of different
attack scenarios, enforcing the business
modelling languages as a way to communicate
the business cybersecurity risks.
The
depth of adoption will enable organizations
to capitalize on new spaces that become
available using AI capabilities.
Enterprise
Architecture as a tool (a way of thinking
and not technology) will help cybersecurity
leaders to build the right framework to
protect the organization from innovative
hacking or attacking activities focused on
disrupting the business.
Adopting the enterprise architecture concepts
to understand the business artifacts
(objectives, roles and responsibilities,
processes, things and technologies, locations
and events and triggers), model them,
analyze them, and design them, will help
organizations build the right cybersecurity
framework that perfectly fit their specific
needs, "Just Enough",and "Just in Time."
Compared to the success achieved by the
organizations that adopted the enterprise
architecture for digital transformation, the
security architects need to:
First, link the

cybersecurity to the business objectives

Second, build the cybersecurity key risk

indicators and link them to the organizational

key performance indicators,

Third,

avoid restricting the cybersecurity responsibilities,

accountabilities, knowledge and

experience to the technology leaders, and

to stop throwing money on problems by

investing only in technology since most of

the cyberattacks are successful because

of the lack of proper cybersecurity processes

and or people awareness, and

Fourth,

avoid viewing cybersecurity as a finite process.
The last-mentioned aspect might be
the most critical considering that most
internationally recognized cybersecurity
frameworks are control based, and eventually
become a compliance framework
where organizations get used to following
the controls as a check list.
Eventually, this
leads to the Boiling Frog Syndrome, (although
it is not proven) that the Frog boiled
to death as it was adapting to the tiny disruptive
changes.

This post was first published
November 3rd 2022 in GBP Daily News, Global Business Press, Sofex Jordan, www.gbp.com.sg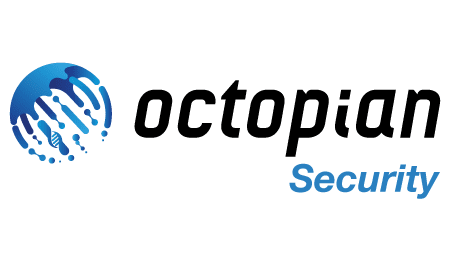 Disclaimer: The views and opinions expressed in the above article are those of the author. They do not necessarily represent the views of QualiWare.