By Martin Tølle, Business Architect, QualiWare
The Governance Workflows in QualiWare help you and your colleagues keep all information in the system current.
QualiWare enables collaboration by automating content sharing throughout its entire lifecycle and by notifying relevant stakeholders whenever their attention is required.
When you use the built-in governance workflow engine in QualiWare, you can set up a governance flow that controls who in your organization should get notified when and also which actions they can perform.
An example of this could be that only process owners have permission to create and change their own process models. Other users can subscribe to the models and only add comments and suggest improvements.
There is a whole set of standard governance workflows available in the tool, to assist you in nearly every possible setup.
You can easily modify any standard workflow so that it becomes a perfect match for your organization.
When a user becomes responsible for a task, they get notified in QualiWare. The system will guide them and show which required actions they should do on the task.
It is easy to access a task in the personal to-do list from the dashboard in QualiWare.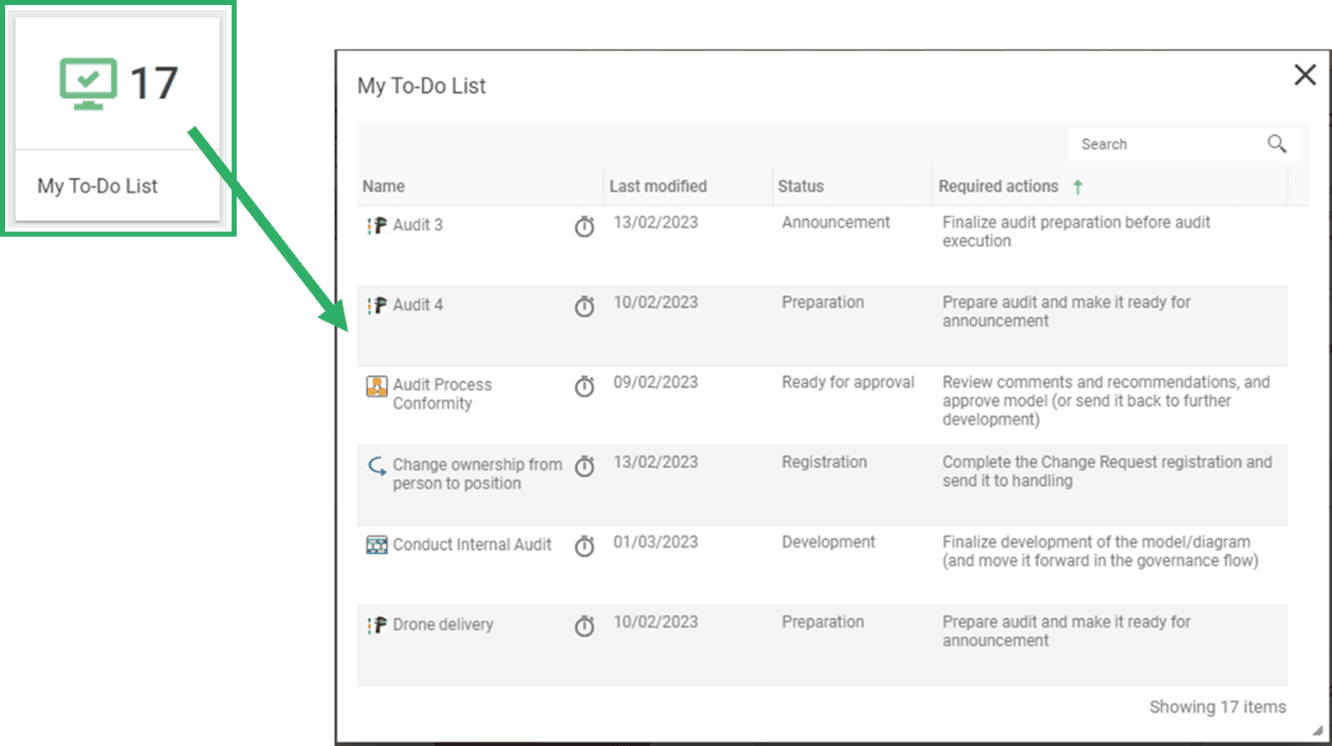 QualiWare always keeps track
QualiWare continuously gathers information about all object lifecycles, state change, user activities etc. Hence, it plays a vital role in securing enterprise-wide consistency and continual improvement in the management system.
Change History in QualiWare lets you and your colleagues see all the changes made.